The radiators after scrap air conditioner disassembly are mainly composed of copper tube and aluminum foil scrap. Of these, The copper content of copper tubes can generally reach 97%, and the recycling of scrap air conditioner radiators can be achieved.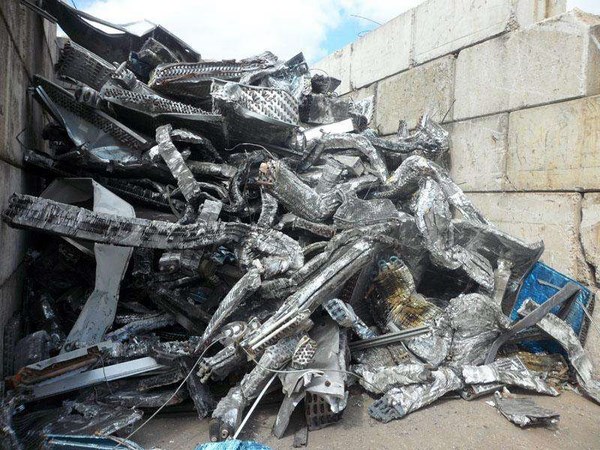 Scrap air conditioner radiators
Then how to deal the radiator of scrap air conditioner radiators to separate copper from aluminum?
First, scrap air conditioner radiators Through Coarse crushing to get the copper, Aluminium and Iron mix materials by dry physical separation way. Next way to get the Aluminum from the mixed materials by air flow specific gravity separation, at last, To sorting the Iron by magnetic separator, then we will get copper. The separation rate can reach to 99%, it's apply to process all kinds of scrap radiators or heat sinks generated from cars, automobiles and air conditioners.
DOING Company's scrap air conditioner radiators crusher and separator uses dry crusher with low rotating speed and large torque, and the cutter and shaft are specially treated with alloy materials to keep high efficiency and long-life to use.
DOING company's air separator adopts Italian air suspension separation technology, both the vibration frequency and air separator could be accurately adjusted according to the different materials. Sorting range at20-200mesh.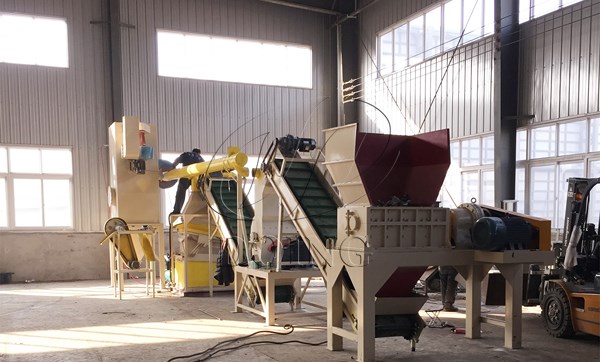 DOING's air conditioner radiators recycling machine
Compared with that of European and American countries, DOING scrap air conditioner radiator recycling machine has lower metal loss and minimizes the times of material breakage. Ensure the separation of materials in large state, so as to reduce the production of metal powder and improve the recovery efficiency.
DOING company's environmental protection scrap air conditioner radiators is green and pollution-free, with strong trend and great market prospects. To separate copper and aluminum from scrap air conditioner radiators, please contact and visit us DOING.