On December 27, 2018, one set mixed plastics separation machine from DOING Company is being installed in Daegu, South Korea. The machine is easy to operate, so it not costs us much time to explain the operation details of the equipment. Just one day later, he can operate the machine himself.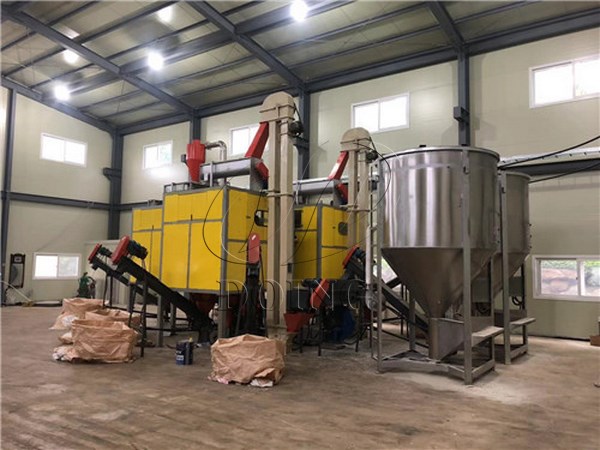 Mixed plastics separation machine installed in in Daegu, South Korea
This mixed plastics separation machine is designed to process the mixed plastics which are difficult to be separated by the density flotation, such as ABS/PS/PP, PET/PVC, PC/PMM, ABS/HIPS, etc. The primary crushing separation rate is higher than 95%, and the secondary electrostatic separation rate can reach to 100%.