The waste medical blister recycling machine is produced to professionally recycle the waste medical blister. As a common waste in real life, waste medical blister has a high recycling value. Then as for this machine, without involving any chemical pollution, after a series of physical processes included crushing, grinding and separation, the aluminum and plastic could be separated effectively and for further reused again then. Because it's environmental protection, low cost, easy operation and high profitability, it has become one of the most popular projects in people's life.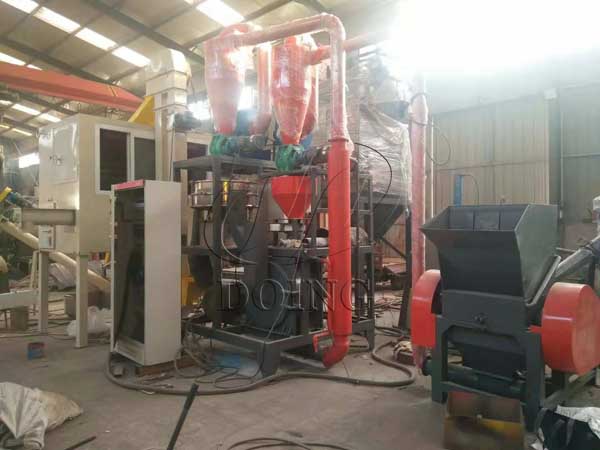 Medical blister recycling machine installation site
In August last year, customers from Taiwan visited our company. After comparing and testing the waste medical blister recycling machine of other manufacturers, they signed the contract with us within a week after he was back to Taiwan, and they were very positive and trustful to our company and machine. At the beginning the customer found that there are many aluminum plastic composite material like waste medical blister, and the aluminum contained in it could be effectively recycled, so the resources can be fully utilized too. Furthermore, if the machine is non-polluting, the relevant departments also will support this kind of project. Therefore, the customer started to learn about the waste medical blister recycling machine, and came to the factory to inspect the machine of different manufacturers. The customer himself is also a very careful person, he asked a lot of questions about the waste medical blister recycling machine, such as environmental protection problems, machine quality and separation rate, ect. And finally, the customer chose to work with us. Now the 200-300kg/h medical blister recycling machine has been installed and put into production. The customer has seen the machine with his own eyes, so he is more trusting on us.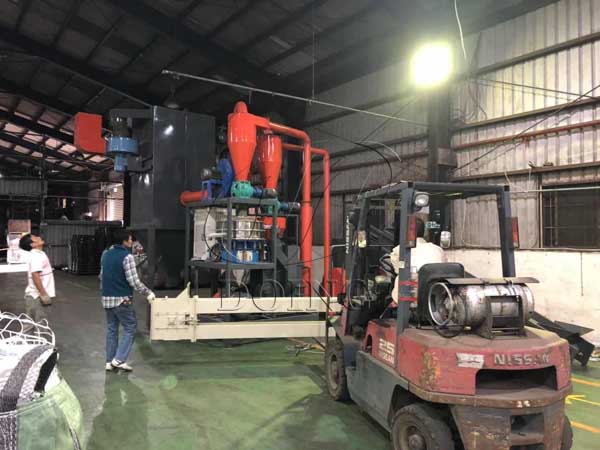 Medical blister recycling machine being installed in Taiwan
The waste medical blister recycling machine is also a good beginning to start recycling business, because on the one hand, the machine is simple and easy to operate, on the other hand its final product aluminum is pure, and the market is good. Environmental protection and waste recycling have always been highly focused by everyone. We manufacture the machine based on the two conditions to meet your requirements, and then you implement it to help recycle resources while getting profit, so come on, looking forward to working with you!