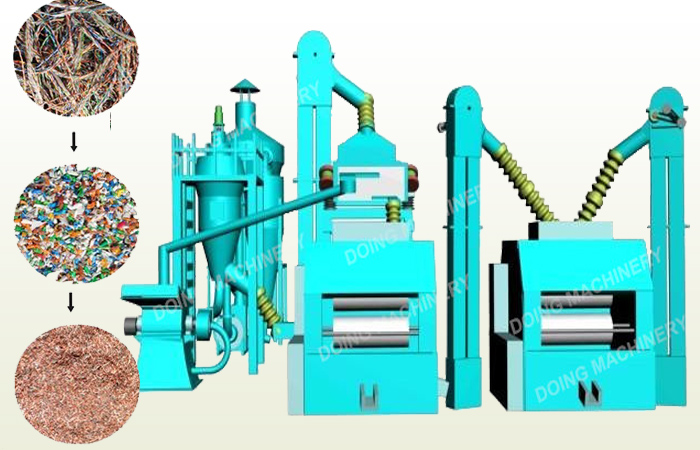 Cable recycling machine
Doing cable recycling machine is a kind of equipment that is used to crush waste wires and separate the copper wire from plastic. The separated coppers are just like grains of rice.

Waste cable wire
Cable wire recycling machine can process all kinds of cable wires,crap wires, copper wire, aluminum wire, automobile electric line, motorcycle electric line, storage battery electric line, waste household appliance disassembly electric line, computer cable, telephone wire, cable TV line, communication cable and other scrap wires telephone wire, computer wire, automotive wire and cables within 25mm into granulator.