Radiator tank separation machine is designed to process scrap aluminum copper radiator normally used in air conditioner and heat sink units.

Radiator tank separated to copper and aluminum
In the recycling process, firstly, cut the waste radiator neatly into 30 - 40 cm wide, and then put into the material inlet, within seconds, copper pipes and aluminum fin will be discharged separately. Copper pipe will keep complete, while aluminum fin will be a little broken for one-row radiator and keep complete for two - row radiator. The radiator tank separation machine proves itself to be the best choice for scrap radiator recycling.
The radiator tank separation machine, including and is connected by crushing equipment, transport equipment, magnetic separation device, vibration separation device, dust collector and dust remover, copper and aluminum water tank crushing separation production line to improve the productivity and recovery quality, reduce environmental pollution, suitable for a wide range of production applications.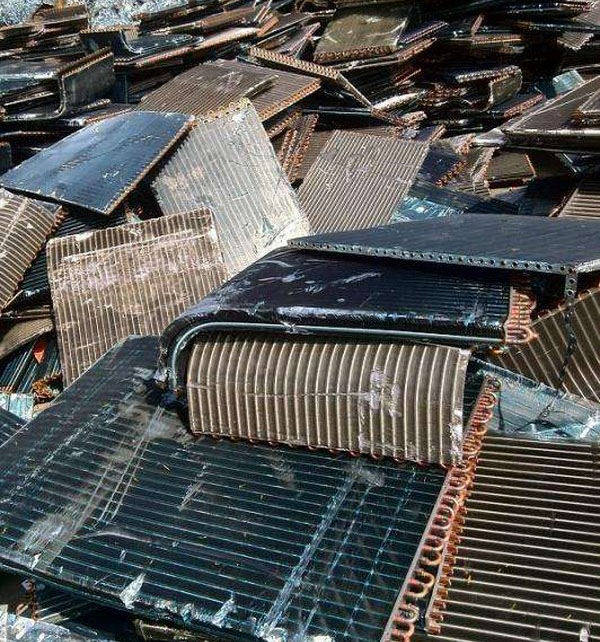 Radiator tank waste
This radiator tank separation machine is designed by our DOING company, is based on the different density and vibration principle, the copper aluminum water tank will be broken, aluminum due to the small density is thrown elsewhere by the vibrating screen, leaving is broken copper.
And there are six features of radiator tank separation machine:
1. Compact structure, tanking up small area.
2. Humanized design, easy to operate, labor saving, use automatic recycling instead of labor working only need one work to operate.
3. High efficiency, separation very fast in few seconds.
4. No damage to copper pipes, no copper loss, practical and economical.
5. With low investment, and high profit.
6. The voltage can be customized as per your requests, the machine could be operated even at home and sold to worldwide.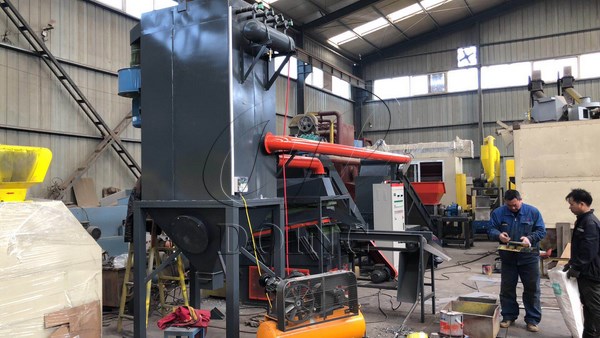 Radiator tank separation machine
In addition to the above six advantages, the separation rate of this radiator tank separation machine can reach 99.8% above, so once launched immediately received the majority of customers chase after hold in both hands, the equipment has been exported to Malaysia, Thailand, Indonesia, Pakistan, India and other places, become the ideal equipment for air-conditioning radiator recycling processing.
If you also want to recycle radiator waste and don't know how to start, don't hesitate to contact with us about further information of radiator tank separation machine.