Waste aluminum recycling process machine introduction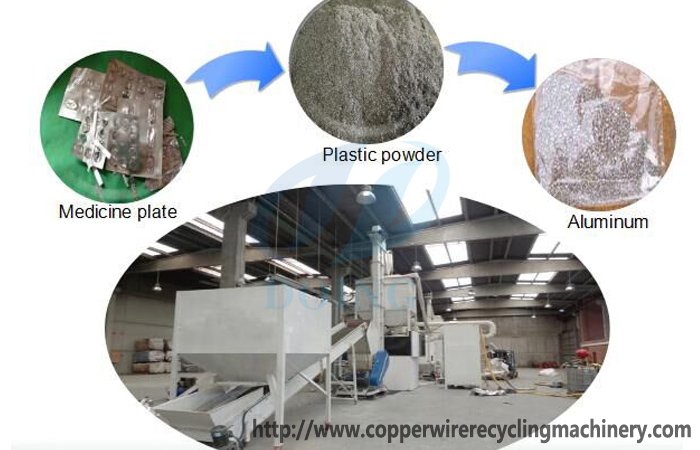 Waste aluminum recycling process machine
Aluminum is one of the most widely used materials in modern industrial systems worldwide. The recovery and recycling activities of aluminum are extraordinarily advantageous from the environmental and the economic point of view as well.

Waste aluminum recycling process machine feature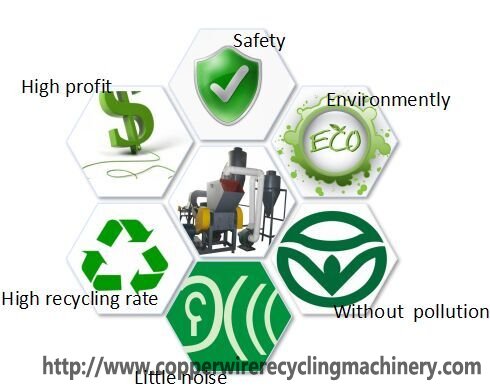 Feature of Waste aluminum recycling process machine
1. Capacity ranges: 3-10 tons per day.
2. Applying to multiple raw mateial: separating conductor from non-conductor, metal from non-metal.
3. High separating efficiency: after electrostatic separating, the purity can reach to 99.9%.
4. Low noise. no dust.
5. PLC control, single machine manual start + Whole plant One button start, one two operator needed for the full plant.
6. The new generation of turbine water mill, double cooling, to ensure that the plastic and aluminum pieces stripping more thoroughly;
7. Using high pressure double roller electrostatic separation technology, to ensure that the separation rate is higher;
8. Complete with pulse dust removal equipment, to ensure operation workshop air cleaner.

Waste aluminum recycling process machine working process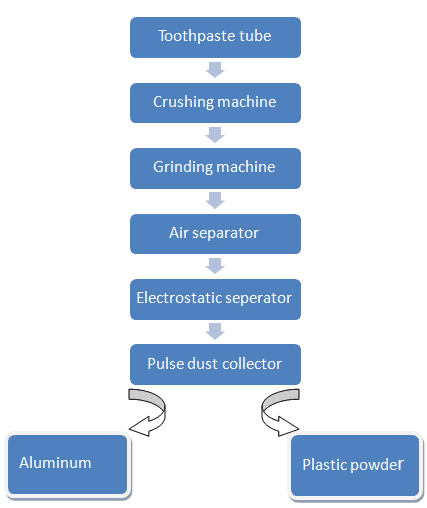 Working processing of Waste aluminum recycling process machine
Put the raw material into Waste aluminum recycling process machine to crush the material into small pieces.
Then the screw conveyor delivers the pieces into All-in-one grinder to grind material into metal & plastic powder.
Then the bucket elevator delivers the powder mixture into electrostatic separator to separate the mixture powder into metal and plastic separately.