Scrap copper wire stripper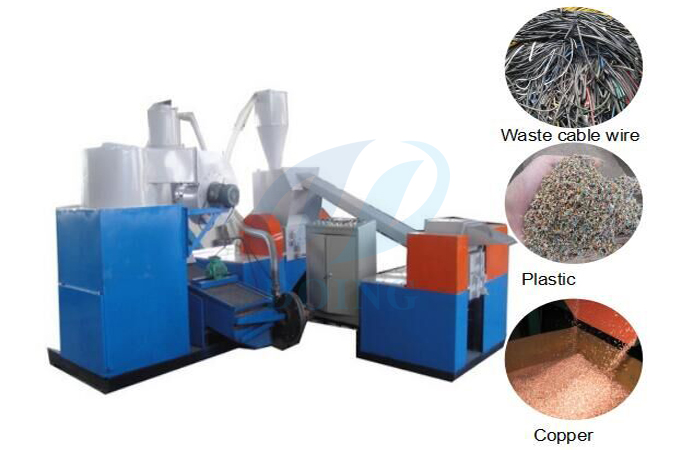 Scrap copper wire stripper
Scrap copper wire is specially designed for recycling waste copper wire .This scrap copper wire stirpper id featured by enenvironmental protection, cost-effectiveness and reliable performance. As an advanced method of recycling copper, Henan Doing company produced scrap copper wire stirpper that the whole recycling process adopts intelligent management which is accurate, safe and efficient.



Scrap copper wire stripper feature raw material



Scrap copper wire stripper be telephone wire, household electric wire, automotive wire and cable and even the very thin wire like hair. No matter it is single core, multi-core wire or even twisted and tangled wire can be processed by this scrap copper wire stripper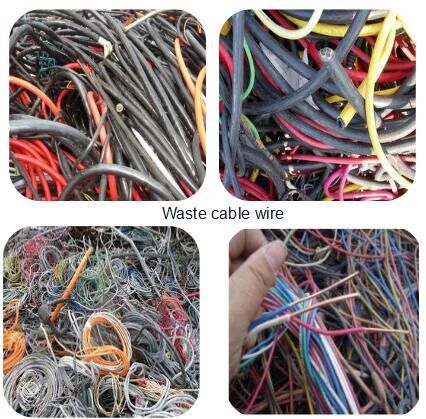 Scrap copper wire stripper raw material
Scrap copper wire stripper feature technocial data
| | | | | | | |
| --- | --- | --- | --- | --- | --- | --- |
| Item | Model | Capacity(kg/h) | Power(Kw) | Size (m)(L*W*H) | Weight(T) | Remark |
| 1 | DY-400 | 100-200 | 28.5 | 3.5×1.5×3.0 | 1.8 | |
| 2 | DY-600 | 300-500 | 36.5 | 4.0×1.7×3.0 | 3.0 | |
| 3 | DY-800 | 500-800 | 90.0 | 4.5×1.5×4.2 | 7.7 | Doubling crushing system |
| 4 | DY-1000 | 800-1000 | 104.2 | 4.8×1.8×4.2 | 9.4 | Doubling crushing system |
Scrap copper wire stripper feature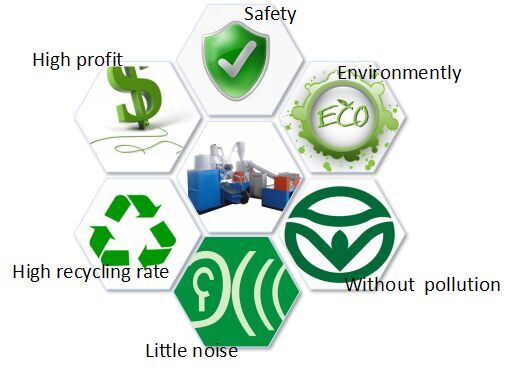 Scrap copper wire stripper feature
1. Eco-friendly. The whole process adopts dry processing and will collect all the dust so there is no pollution.
2. Little land occupancy. All the parts is mounted on one base it will make full use of space.
3. Accurate operation. The whole process is controlled by PLC. Intelligent design ensures an accurate and profitable production.
4. Incredible separation rate. The test show the separation rate is approximate 99%, which is a guarantee
of high quality and good market of copper granule processed by our machines.
5. Small final product size. After processing, the final size for copper and plastic granules would be
around 3-5mm.
6. High quality spare parts with long service life. Blades are made of high quality steel and can be
reground. If used correctly, service life could be quite long.
7. Voltage and frequency can be customized according to customers local situation.
Scrap copper wire stripper final product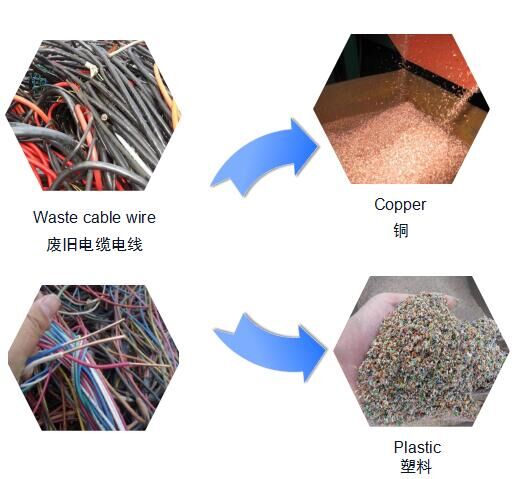 Scrap copper wire stripper final product
---