Waste aluminum plastic separator is a kind of environmental-friendly waste management machine,used to recycle waste aluminum-plastic composite materials,such as aluminum plastic composite panel,aluminum plastic compound pipes,aluminum plastic medical blister,in order to separate aluminum from plastic by which you can finally obtain economic values.


2.
Advantages of waste aluminum plastic separator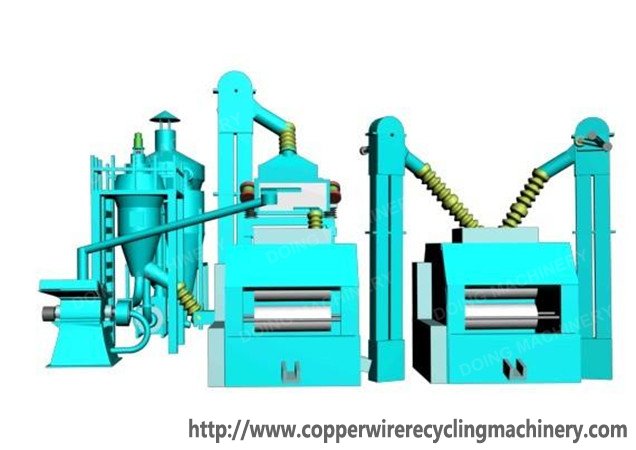 waste aluminum plastic separator
With this waste aluminum plastic recycling equipment (separator), the aluminum and plastic can be completely separated for comprehensive utilization and to achieve a higher economic benefit without dust and secondary pollution.
This equipment uses our self-owned triple dust collecting unit (triple dust collector), including three stages, cyclone, cloth-bag and air cleaner dust collectors, which can effectively solve the dust pollution problems.
The equipment is characterized by little noise, great output and high innovation. After separation, the original quality of aluminum remains and plastic is recovered to produce great economic benefit.
This waste aluminum plastic recycling equipment (separator) uses high pressure electrostatic separation technology to achieve a higher metal recovery (above 98%).