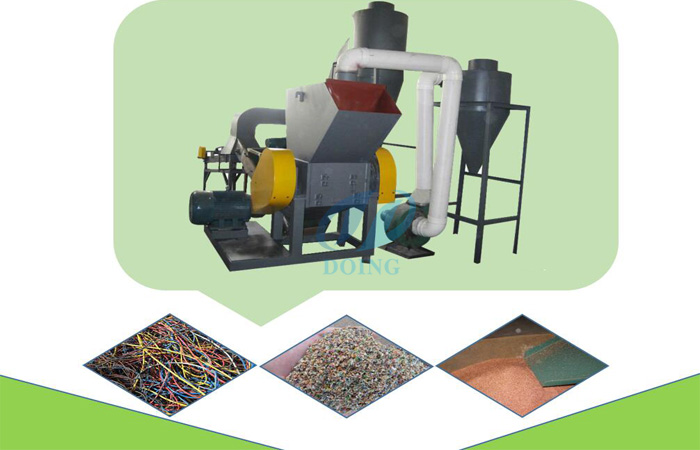 Copper wire recycling tools
Copper wire recycling tools is used to recover copper and aluminium from copper wire and aluminium wire. At first, the crusher grind the wire to be granules. At this time, pvc has already off from core, but the they are mixed together. Mixture of pvc granules and copper granules are conveyed to air separator, where pvc and metal core are separated. So we get copper granules and plastic granules separately.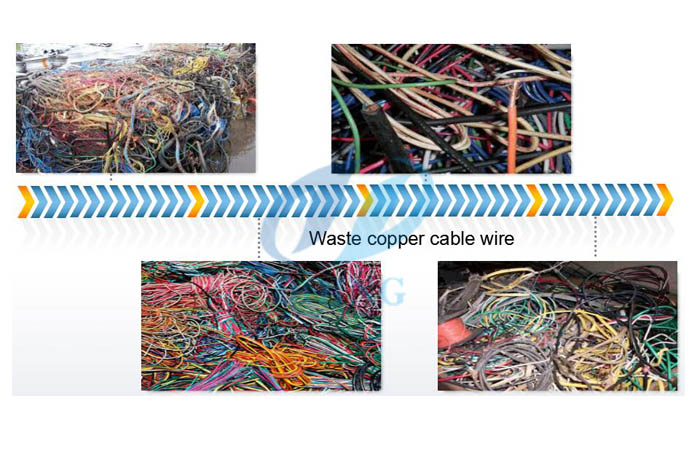 Copper wire recyclint tools raw material
The purity of products(copper granules and pvc granulaes) can reach 99%. The invention of it not only changes the traditional way of recover copper wire( burning copper wire to get copper) to reduce environmental pollution, but also enhance the purity of copper.

Copper wire recycling tools cotrolled by PLC system is full automatic so that recyclers can save labor and energy. Recyclers can also get pvc as product so as to get more economic benefit. It is widely used in recycling field and other relevant industries. Our copper wire recycling machine are available at industrial leading prices.

Copper wire recycling tools features: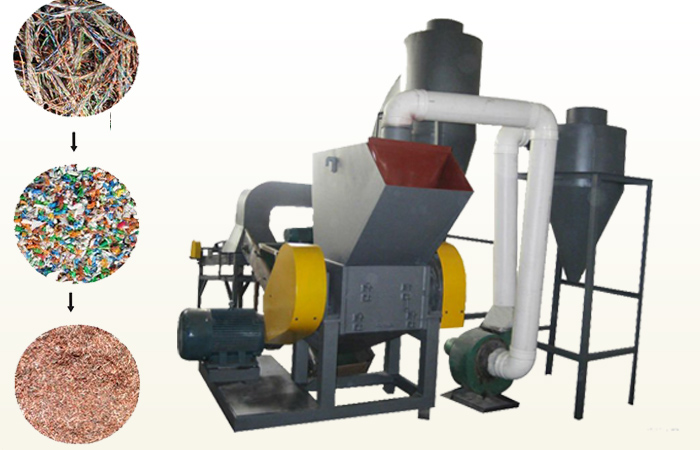 Copper wire recycling tool
1. Economical, High Capacity, Low price

2. Water cooling system of the press reader can prevent plastic from blocking in winter.

3. It can separate steel wire. There are two magnetic boxes on the conveyor.

4. The design of air separator makes it more convenient to change screen.

Copper wire recycling tools final product
Copper wire recycling tools above is the relevant information about the waste copper cable wire granulating machine, if you are interested in our products or want to know more about the details of the product can contact with us.