Copper cable wire recycling machine is a kind environmental protection type machinery, for recycling scrap cable wires to separated copper and plastic through crushing, air separation or electrostatic separation process, without using fire, water or chemical, thus no secondary pollution to the environment.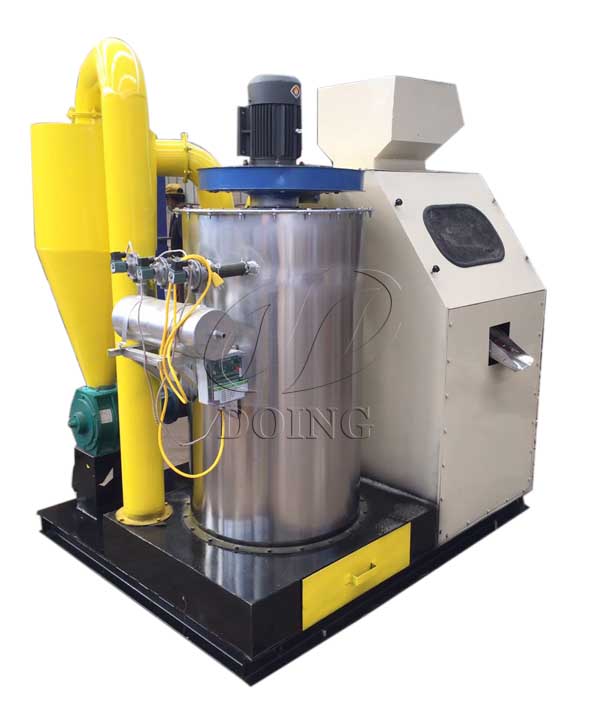 Copper cable wire recycling machine
Application Scope of Copper Cable Wire Recycling Machine:
All kinds of scrap cable wires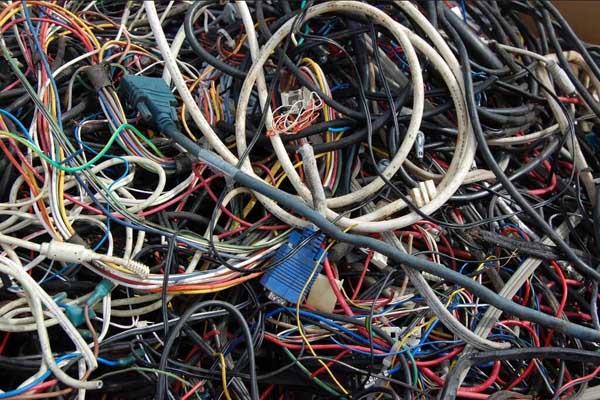 Scrap cable wires that can be recycled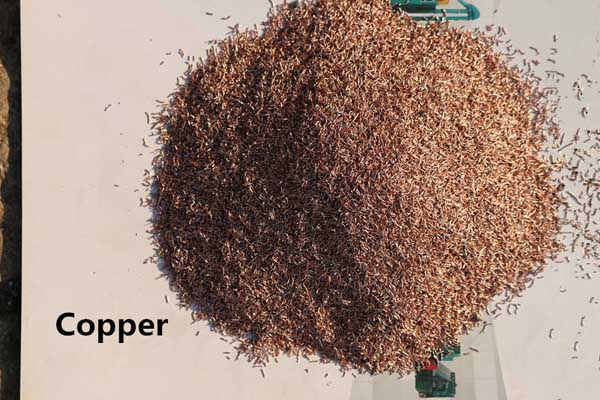 Copper separated from scrap cable wires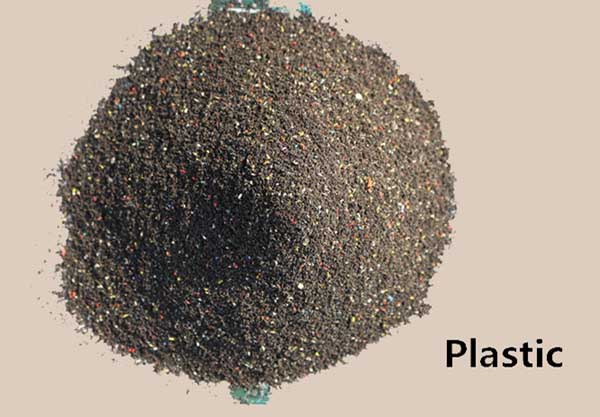 Plastic separated from scrap cable wires

Specification of Copper Cable Wire Recycling Machine:
Model
Dimension
Capacity
Power
Weight
Recovery Rate
DY-400
2000*1650*2600mm
100-150kg/h
18.5kw
1800kg
99.90%
DY-600
2500*1800*2850mm
200-300kg/h
45kw
3500kg
DY-800
3800*1900*3500mm
300-500kg/h
55kw
4200kg
DY-1000
4200*2100*3800mm
600-800kg/h
65kw
4800kg
DY-1200
5180*2300*4200mm
800-1000kg/h
80Kw
5500kg
Design Features of Copper Cable Wire Recycling Machine:
1. Integrated type design, with compact structure, small land occupy size, easy to move to anywhere you want;
2. PLC control, easy to operate, one operator is enough;
3. The air separator adopts Italian air suspension separation technology, both the vibration frequency and air supply could be accurately adjusted according to the different materials.
4. The crusher use SKD-11 alloy blades, the hardness is H85 degree, which could ensure the good toughness under high wear resistance guarantee with the alternated splayed structure. Also the crusher has the circulation water cooling cover which could avoid the melting of the material under high temperature caused by long time crushing.
5. The whole process is under sealed structure with advanced pulse dust collector, which could ensure no dust fly around during the operation.
6. For very thin wires, like car wires which are less than 3mm, we also have the electrostatic separator which could be equipped with the air separator for further separation, thus to fully separate the thin copper left with plastics.