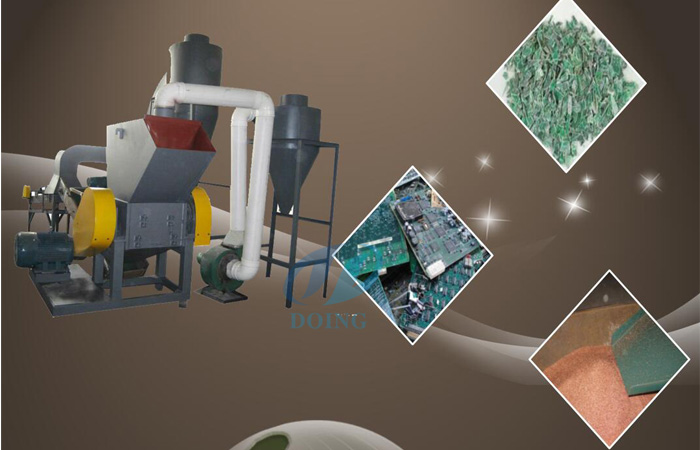 Circuit board recycling plant
Circuit board recycling plant main purpose of the circuit board recycling plant is used for recycling waste circuit board, due to the circuit board which contains a large number of precious metal and fiber, among them the content of precious metals is far more than the content of the ore, along with the continuous renewal of electronic equipment, electronic products waste is becoming more and more fast, resulting in a large amount of waste electronic waste, circuit board recycling equipment is under the background of the research made by our company.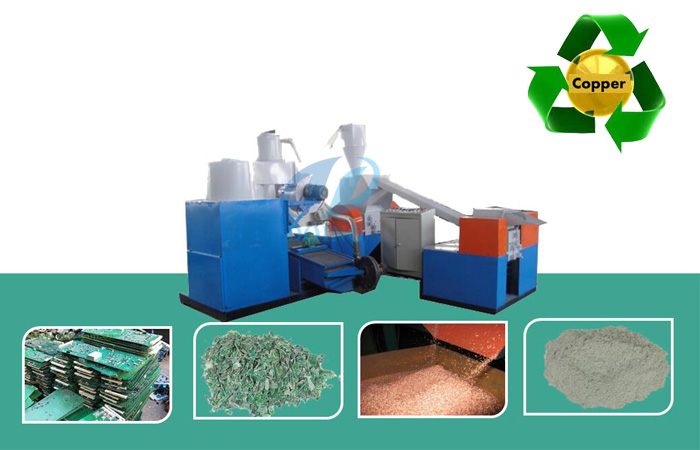 Circuit board recycling plant
Circuit board recycling plant can for recovery processing mechanical crushing all kinds of waste printed circuit boards, computer boards, TV board, aluminum-plastic plate, copper plate, printed circuit board and handling and waste and waste electrical appliances. It provides the spirit of high recovery rate, among them, 99.9% purity.

Circuit board recycling plant working process

Circuit board recycling plant working process
First, the circuit will be separated into motherboards and some circuit components .Because of its special characteristic.the boards need the dry-type grinding and separating system .These boards are grinder into mixture power f the metal and resin fiber .Then .the mixture will be separating via air flow system the separating rate can be up to 97%. Finally .the rest mixture are processing via special electrostatic separator .the machine can achieve the 99% separating rate. Apart from that .the mesh also can be collected by the pulse dust collector .which guarantee 99% collecting rate.


Circuit board recycling plant advantage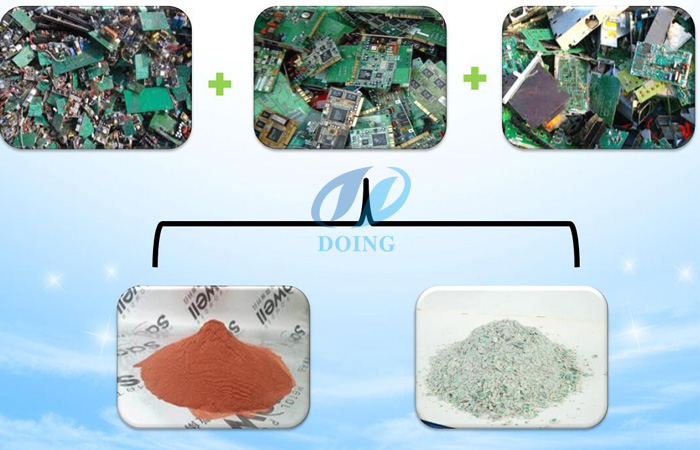 Circuit board recycling plant final product
1. Adopt advanced technology for metal and nonmetal separation, the separation rate is as high as 99%

2. With good comprehensive performance, compatibility with all kinds of circuit board and the capacitor component.

3. Less consumption, no noise.

4. It requires less manual operation, high degree of automation. It improves the efficiency.