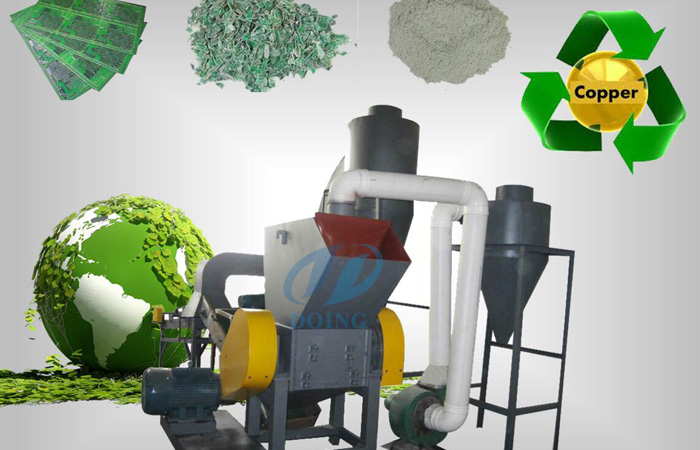 Printed circuit board disposal machine
Nowadays, people are getting used to be surrounded by all kinds of electric appliances. And almost every day there are many different kinds of electric waste generated. How to deal with the electric waste is becoming more and more important for our living environment.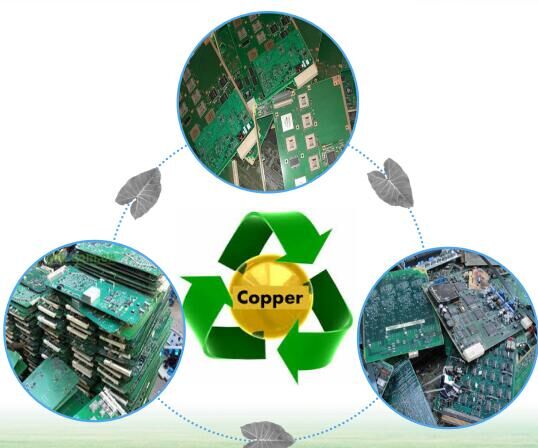 Printed circuit board disposal machine raw material
As we know that inside the various electric appliances, there are all kinds of circuit boards, which we call it as PCB. For the PCB, there are both metals and nonmetals onside. If we want to make the PCB boards for recycle use, we need to separate the metals and nonmetals at first. It's not just simple recycle. That's why we developed the electric waste circuit boards recycling machine, which can process the waste circuit boards to separate the metals and nonmetals for recycle use.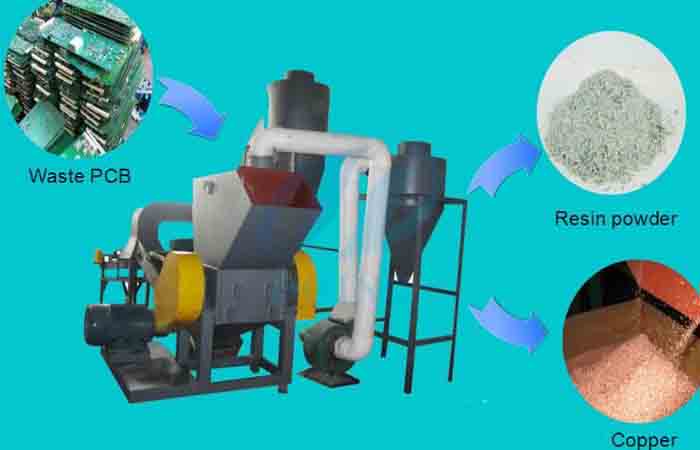 Printed circuit board disposal machine
Printed circuit board disposal machine main role is in view of the present more and more electronic products that generate a lot of PCB, the printed circuit board can choose two ways, one is Copper Electrolysis equipment for e waste processing, another is physical recycling, the end is conducted to get the precious metals to profit.

How to remove copper from waste circuit board?
Because of the special physical characteristics of E-waste circuit boards, our equipment are adopt the dry-type grinding and separating technique to recycle and reuse. The printed circuit boards will be separated into metal powder and resin fiber powder. First, the waste circuit boards will be crushed into small pieces, then will be grinded into the powder mixture of metal and resin fiber. The mixture will be completely separated via pulse air flow separation to get 97% mixed metal powder, Finally, the rest mixture powder will go into the high voltage electrostatic separator, the purity can be up to 99.9%, and the impulse dust catcher is approached to efficiently prevent the dust pollution.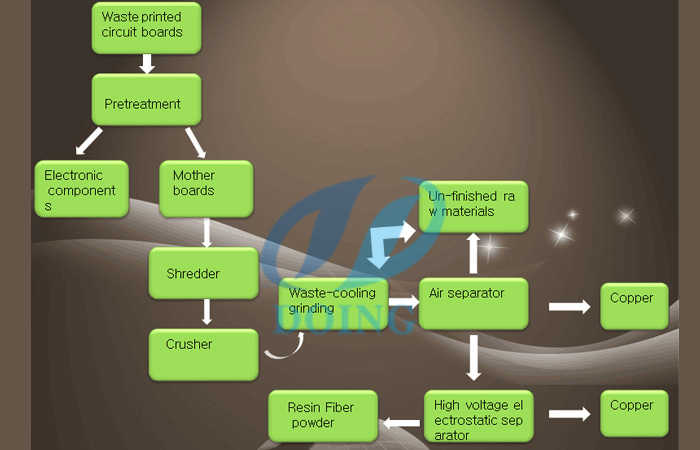 Printed circuit board disposal machine
1.First crushing (let the big board to some small)

2.Secondary crushing (let the small board to powder)

3.Classifier

4.Separate the products.