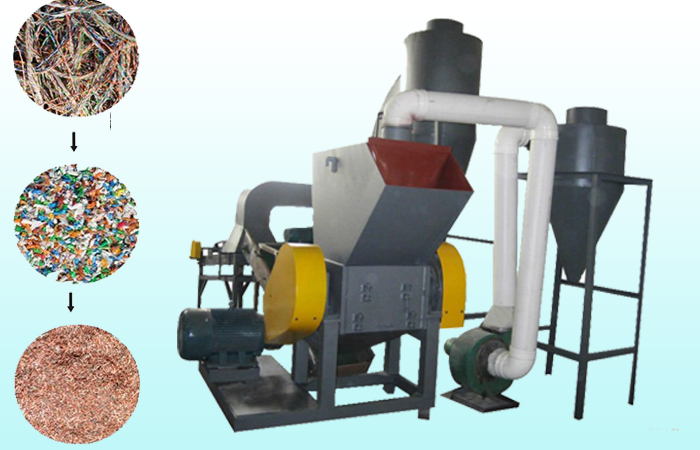 Copper wire separation machine
The copper wire separation machine is specializing for scrap copper wires and cables.The diameter of wires/cables should be below 20mm. This copper scrap recycling machine with PLC control system and the efficiency of recycling copper from waste scrap wires/cables can arrive 99%.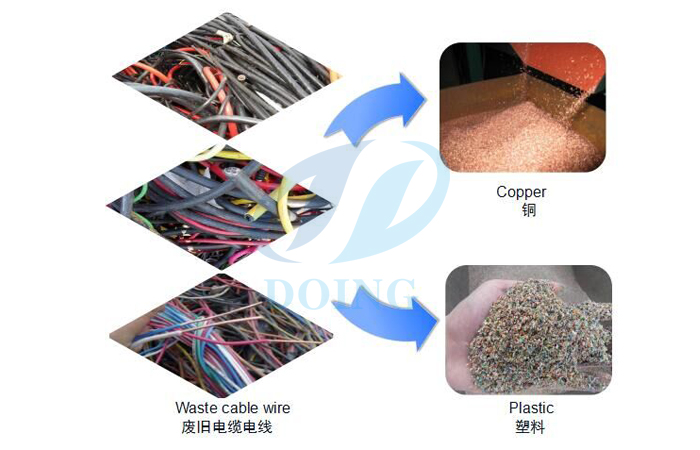 Copper wire separation machine raw material
This copper wire separation machine is apply to all kinds of scrap wire, copper wire, aluminum wire, such as automobile electric line, motorcycle electric line, storage battery electric line, waste household appliance disassembly electric line,electromechanical equipment disassembly electric line, computer cable, telephone wire, cable TV line, communication cable and other scrap wires which are difficult to recycle.