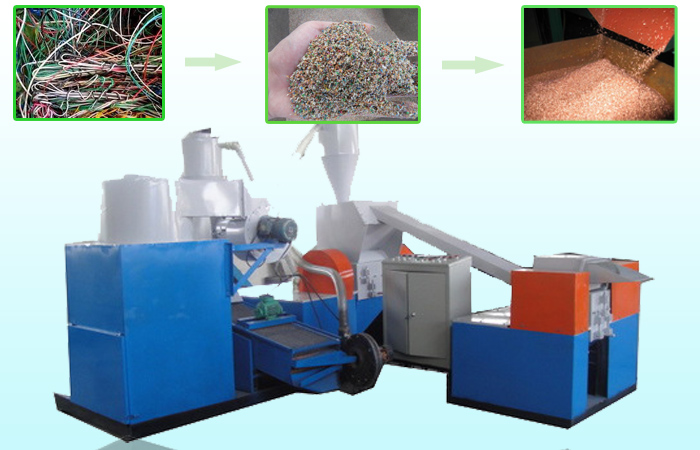 Copper wire granulator machine
Copper wire granulator machine is a kind of machinery can crush copper wire separate copper and plastic. The copper wire granulator machine is not only changes the traditional way of recycling copper wire( burning copper wire to get copper) to reduce environmental pollution, but also enhance the purity of copper. It adopts PLC full automatic system and can save labor and energy. Recyclers can also get copper and plastic as product so as to get more economic benefit.
Process waste copper wire of recycling copper ?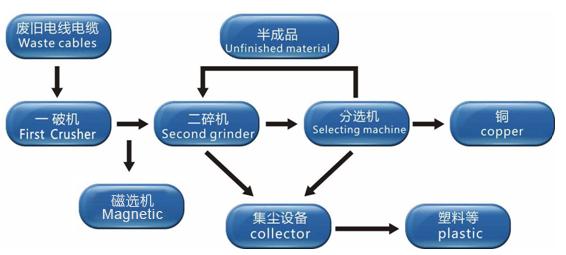 Copper wire granulator machine working process
When directly put the wase copper wire into the copper wire granulator machine, waste copper wire cable is cut into granules first, during this process, copper and plastic is separated but mixed together, then the granules are sent to vibration device for separation, through wind blow and vibration, the copper and plasticis are separated, then pure copper comes out fromone side and pure plastic comes out from the other side, we collect the separated pure copper and plastic.